PREMIER ENTERTAINMENT BRANDS
VICI Properties enjoys a mutually beneficial relationship with leading operators.
Caesars Entertainment (NASDAQ: CZR) is the largest casino-entertainment company in the U.S. and one of the world's most diversified casino-entertainment providers. Since its beginning in Reno, Nevada, in 1937, Caesars Entertainment has grown through development of new resorts, expansions and acquisitions. Caesars Entertainment's resorts operate primarily under the Caesars®, Harrah's®, Horseshoe® and Eldorado® brand names. Caesars Entertainment offers diversified amenities and one-of-a-kind destinations, with a focus on building loyalty and value with its guests through a unique combination of impeccable service, operational excellence and technology leadership. For more information about Caesars Entertainment, Inc., visit www.caesars.com/corporate.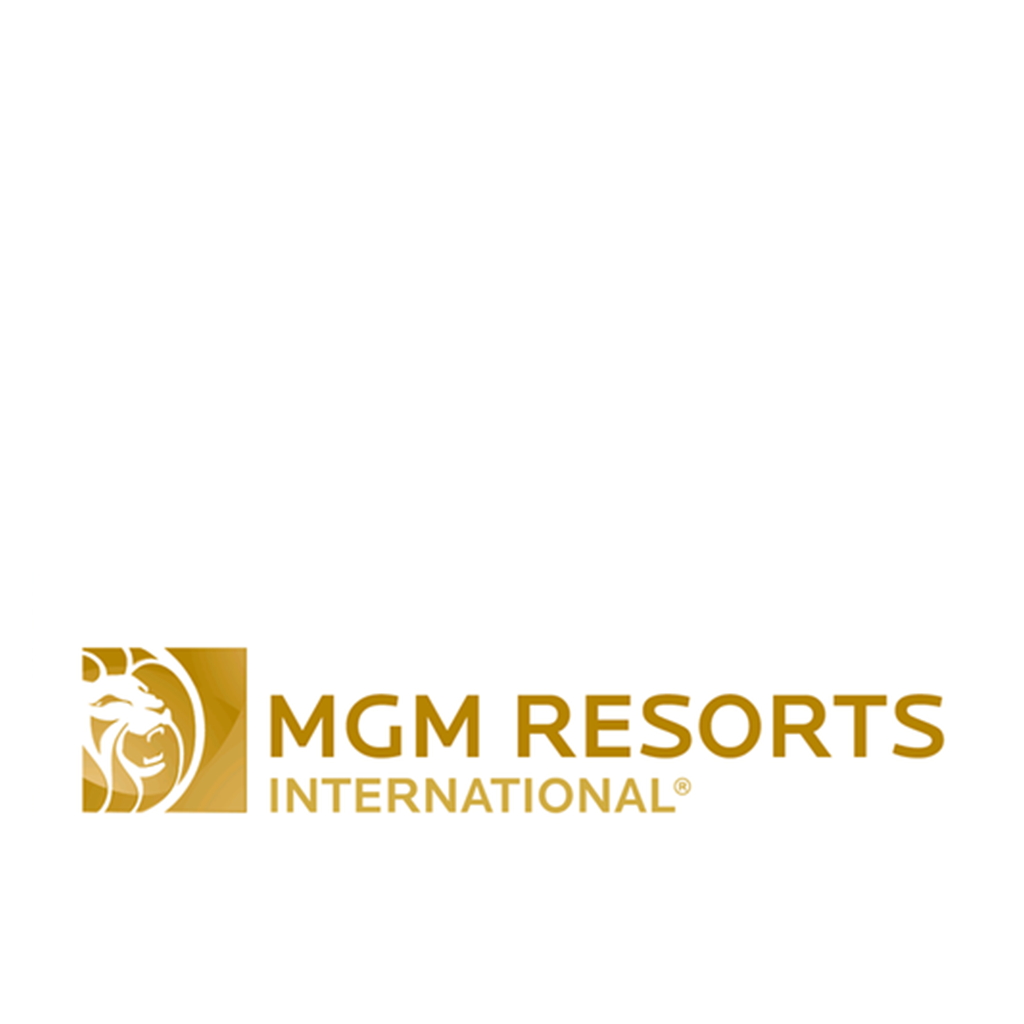 MGM Resorts International (NYSE: MGM) is an S&P 500® global entertainment company with national and international locations featuring best-in-class hotels and casinos, state-of-the-art meetings and conference spaces, incredible live and theatrical entertainment experiences, and an extensive array of restaurant, nightlife and retail offerings. MGM Resorts creates immersive, iconic experiences through its suite of Las Vegas-inspired brands. The MGM Resorts portfolio encompasses 29 unique hotel and destination gaming offerings in the United States and Macau, including some of the most recognizable resort brands in the industry such as Bellagio, MGM Grand, ARIA and Park MGM. The Company's 50/50 venture, BetMGM, LLC, offers U.S. sports betting and online gaming through market-leading brands, including BetMGM and partypoker. The Company is currently pursuing targeted expansion in Asia through the integrated resort opportunity in Japan. Through its "Focused on What Matters: Embracing Humanity and Protecting the Planet" initiative, MGM Resorts commits to creating a more sustainable future, while striving to make a bigger difference in the lives of its employees, guests, and in the communities where it operates. The global employees of MGM Resorts are proud of their company for being recognized as one of FORTUNE® Magazine's World's Most Admired Companies®. For more information about MGM Resorts, please visit www.mgmresorts.com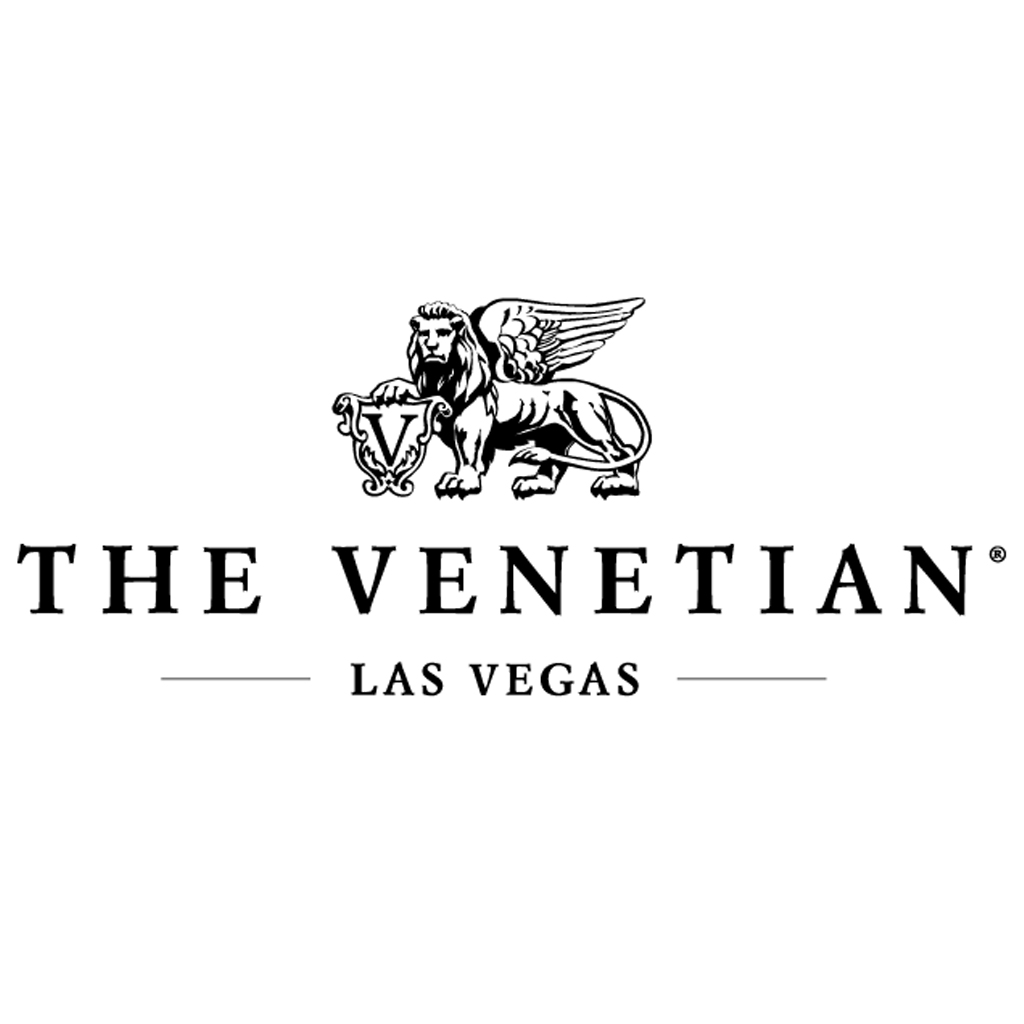 The Venetian Resort Las Vegas is an iconic world-class complex at the center of the Las Vegas Strip and one of the largest integrated resorts in the world made up of approximately 17 million total square feet on 82 acres of land. The property is the largest single hotel complex, gaming asset, and privately-owned meeting, convention and event space in America made up of three luxury hotel towers that include more than 7,000 all-suite rooms, 225,000 square feet of gaming space and 2.3 million square feet of meeting space. The resort also features 44 world-class restaurants and bars; Canyon Ranch spa + fitness center; a five-acre pool and garden deck inspired by the Italian Riviera; two landmark casinos and a poker room; TAO Nightclub; four entertainment venues and unparalleled retail experiences at Grand Canal Shoppes which features 160 upscale boutiques, luxury stores and world class restaurants located around a charming reproduction of Venice's Grand Canal. Additionally, the MSG Sphere at The Venetian, an immersive, state-of-the-art venue, is under development by Madison Square Garden Entertainment Corp. and will be located on The Venetian grounds. The operations of The Venetian Resort Las Vegas are owned by affiliates of Apollo Global Management, Inc. (NYSE: APO). For more information about The Venetian Resort Las Vegas, visit www.venetianlasvegas.com or Resort Factsheet.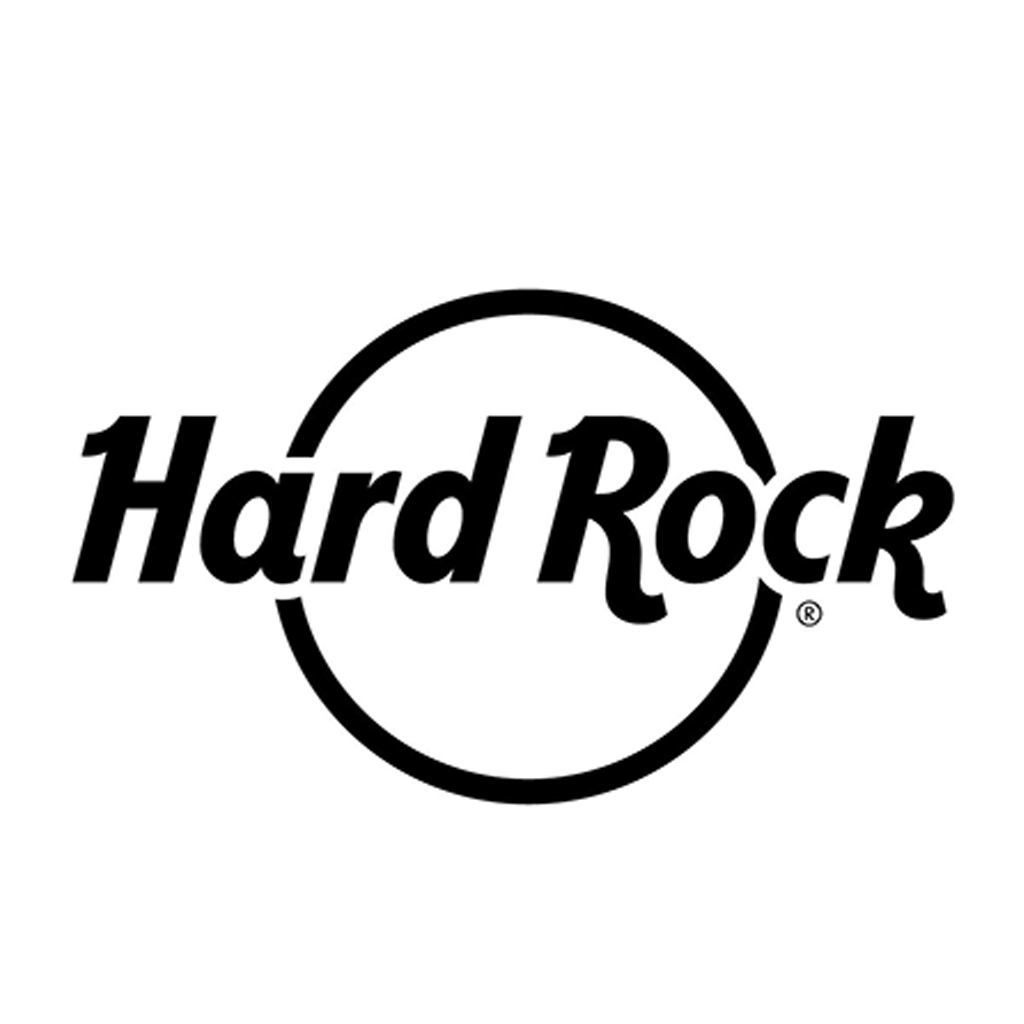 With venues in 76 countries spanning 262 locations that include owned/licensed or managed Hotels, Casinos, Rock Shops® and Cafes – Hard Rock International (HRI) is one of the most globally recognized companies. Beginning with an Eric Clapton guitar, Hard Rock owns the world's most valuable collection of music memorabilia at more than 83,000 pieces, which are displayed at its locations around the globe. In 2019, Hard Rock International was honored as one of Forbes Magazine's America's Best Large Employers, Forbes Magazine's Top Employers for Women and No. 1 in J.D. Power's 2019 North America Hotel Guest Satisfaction Study among Upper Upscale Hotel Chains. Hard Rock destinations are located in the world's greatest international gateway cities, including its two most successful flagship properties in Florida and home to the world's first Guitar Hotel® in South Florida, where its headquarters are located. The brand is owned by HRI parent entity The Seminole Tribe of Florida. For more information on Hard Rock International visit www.hardrock.com.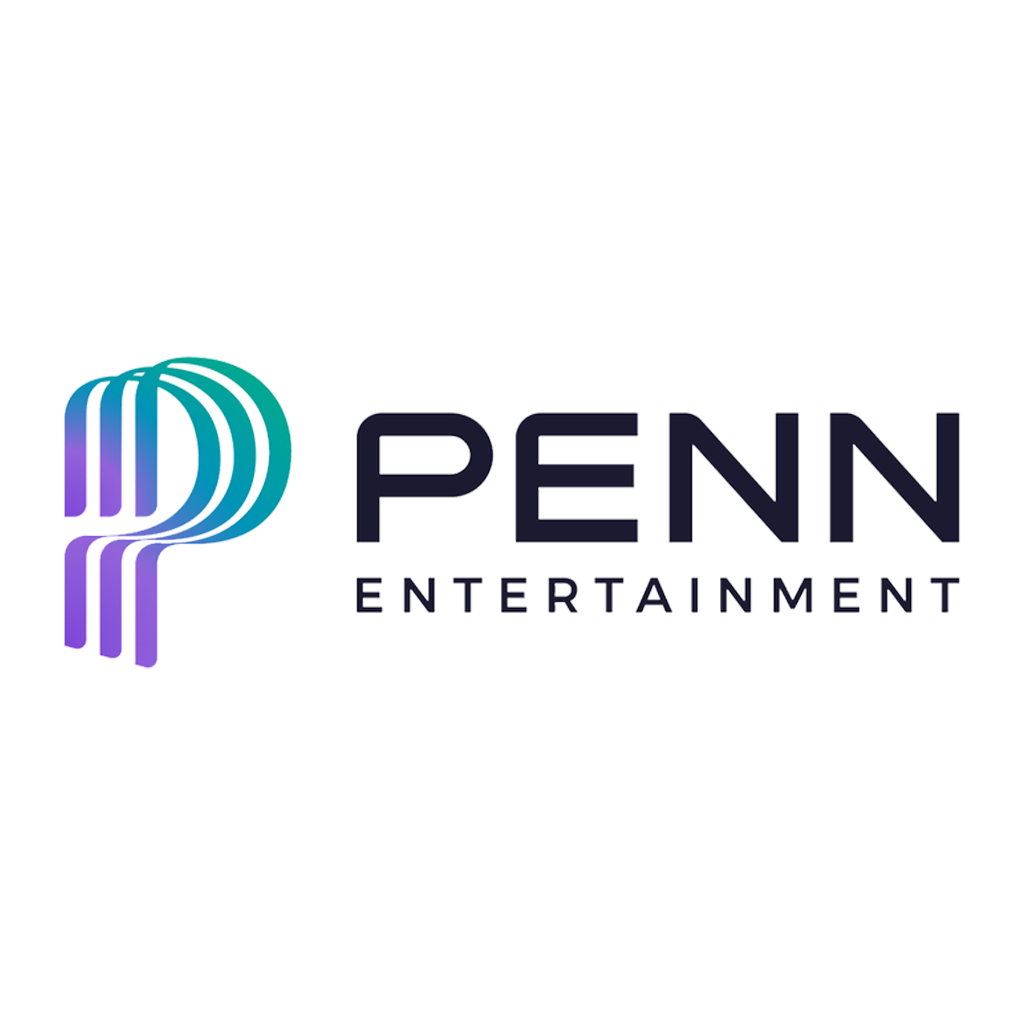 PENN Entertainment, Inc. (NASDAQ: PENN) is North America's leading provider of integrated entertainment, sports content and casino gaming experiences. A member of the S&P 500®, PENN operates 44 properties in 20 states, online sports betting in 13 jurisdictions and iCasino in five under a portfolio of well-recognized brands including Hollywood Casino®, L'Auberge®, Barstool Sportsbook® and theScore Bet®. PENN's highly differentiated strategy, which is focused on organic cross-sell opportunities, is reinforced by its investments in owned technology, including a state-of-the-art media and betting platform and an in-house iCasino content studio. The Company's portfolio is further bolstered by its industry-leading mychoice customer loyalty program, which offers its over 26 million members a unique set of rewards and experiences across business channels. PENN is deeply committed to fostering a culture that welcomes a diverse set of customers and dedicated team members. The Company has been consistently ranked in the top two as "Employer of First Choice" over the last nine years in the Bristol Associates-Spectrum Gaming's Executive Satisfaction Survey. In addition, as a long-standing good corporate citizen, PENN is also committed to being a trusted and valued member of its communities and a responsible steward of our finite natural resources. For more information about PENN Entertainment, visit www.pennentertainment.com/.
JACK Entertainment is Cleveland-based urban gaming company focused on the development of gaming facilities that are designed to maximize connectivity and economic impact in the local areas where they reside. JACK Entertainment includes over 1,400 team members, 14 bars and restaurants, 150,000 square feet of gaming space and generates more than $400 million in revenues. For more information about JACK Entertainment, visit www.jackentertainment.com/.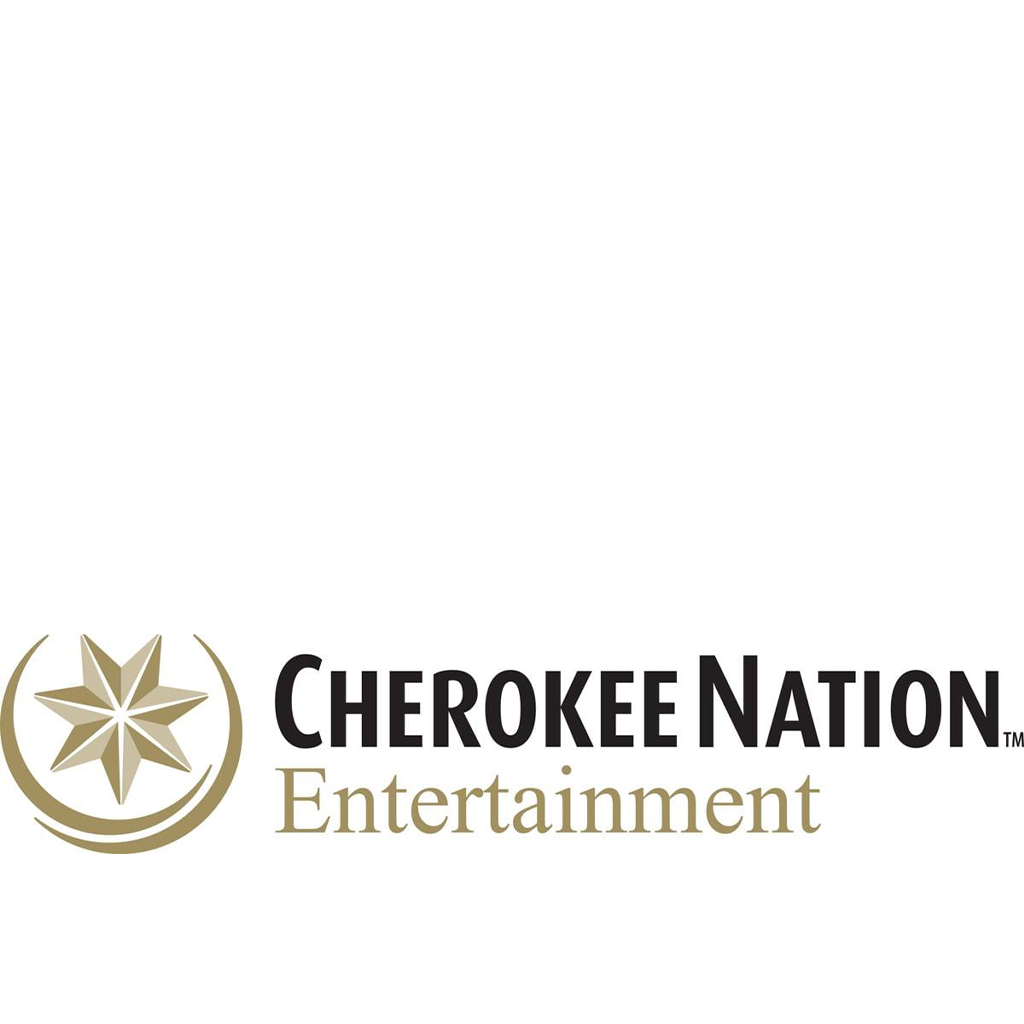 Cherokee Nation Businesses is the tribally owned holding company of the largest Indian Nation in the United States. The Cherokee Nation and its businesses employ 11,000 people. CNB blends its heritage of ingenuity with modern business experience to solve complex challenges, serve clients nationwide and to remain one of the drivers of Cherokee Nation's prosperity and stability. CNB owns companies in the consulting, health sciences, hospitality, real estate, technology, distribution and logistics, engineering, manufacturing, construction and environmental services industries. For more information, please visit www.CherokeeNationBusinesses.com.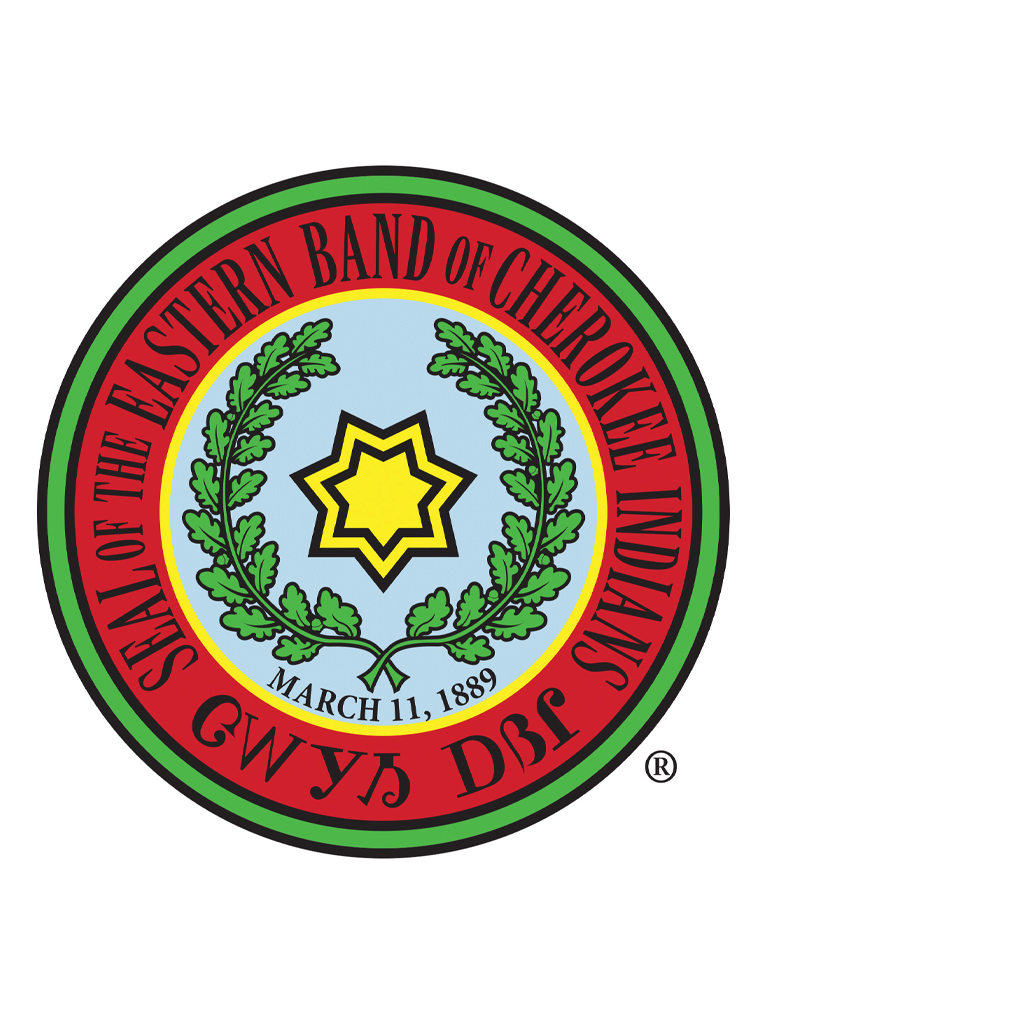 The Eastern Band of Cherokee Indians is a federally recognized Tribe located in western North Carolina. The tribe operates two casinos in western North Carolina, both of which are managed by Caesars Entertainment. EBCI has operated Harrah's Cherokee Resort since 1997 and Harrah's Cherokee Valley River since 2015. EBCI Holdings was established earlier this year to diversify EBCI's holdings in the commercial gaming and hospitality business. Caesars Southern Indiana is the tribe's first out-of-state acquisition. For more information on EBCI visit www.EBCI.com/government.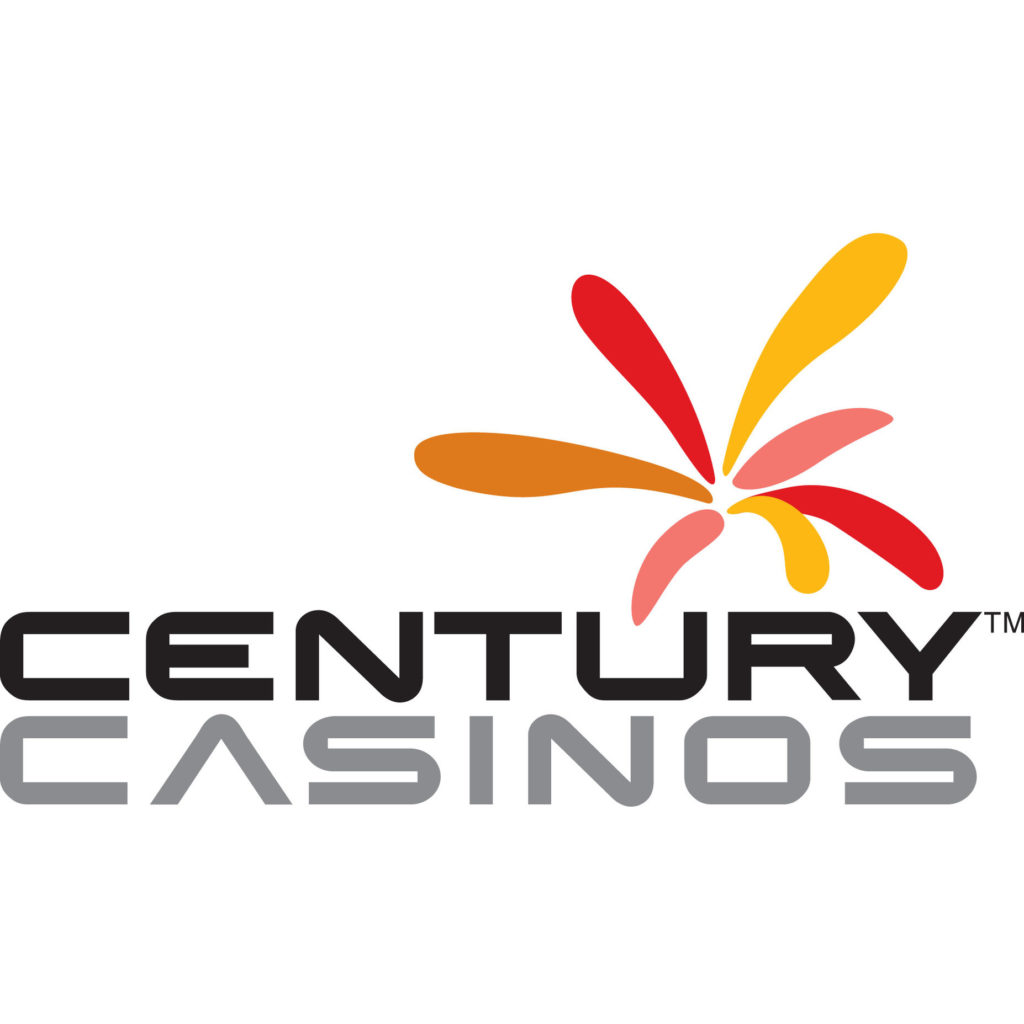 Century Casinos, Inc. is a casino entertainment company. In the United States the Company operates the following operating segments: (i) in the East, the Mountaineer Casino, Resort & Races in New Cumberland, West Virginia and Rocky Gap Casino, Resort & Golf in Flintstone, Maryland; (ii) in the Midwest, the Century Casinos in Cape Girardeau and Caruthersville, Missouri, and Century Casino & Hotels in Cripple Creek and Central City, Colorado; and (iii) in the West, the Nugget Casino Resort, in Reno/Sparks, Nevada. In Alberta, Canada the Company operates Century Casino & Hotel in Edmonton, the Century Casino in St. Albert, Century Mile Racetrack and Casino in Edmonton and Century Downs Racetrack and Casino in Calgary. In Poland the Company operates eight casinos through its subsidiary Casinos Poland Ltd. The Company continues to pursue other projects in various stages of development. Century Casinos' common stock trades on The Nasdaq Capital Market® under the symbol CNTY. For more information about Century Casinos, visit www.cnty.com.

Foundation Gaming & Entertainment, LLC is a casino entertainment company that owns, operates, and develops casino properties in regional U.S. markets. Foundation Gaming own and operate WaterView Casino & Hotel in Vicksburg, Mississippi and Fitz Casino & Hotel in Tunica, Mississippi. Its team members have operated properties in almost every regional market in the United States, as well as Las Vegas and Atlantic City. For more information about Foundation Gaming, visit www.foundationgaminggroup.com.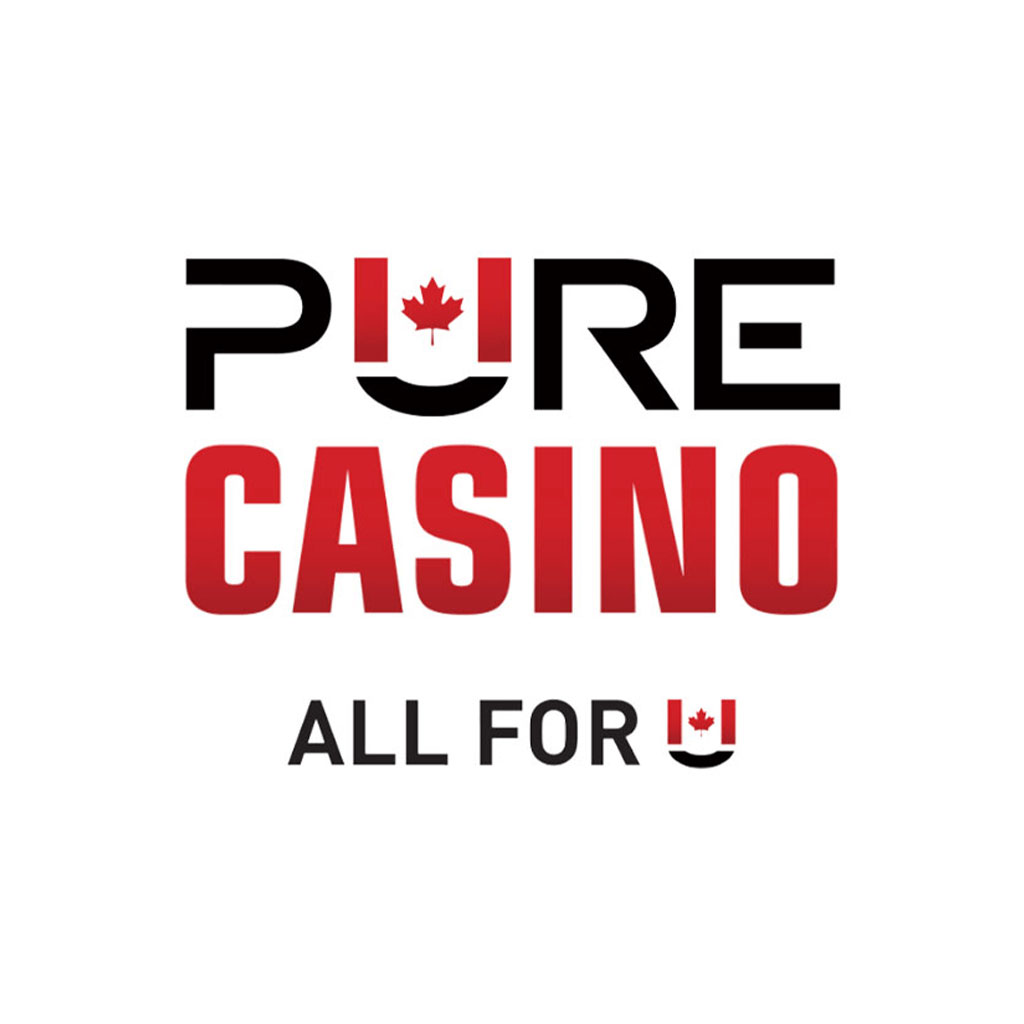 The formally named Casino ABS was founded by the late Heinz Oldach, who had been running charitable casinos in Alberta since 1973. At the age of 28, Oldach and Acme's colleague Harry Nash bought Carnival Company, adding new rides and in 1973 expanded by adding Alberta Bingo Supplies Ltd. (ABS). ABS is Canada's oldest casino operator and the largest in Alberta. ABS was Sold to Onex in 2011, and the name was changed to PURE on April 2, 2013. Pure Casino prides itself on providing hard-working Albertans with the best entertainment, gaming and genuine hospitality in the province. PURE's staff are experts at creating an experience that always makes you feel welcomed and valued. For more information about PURE Canadian Gaming, visit www.purecanadiangaming.com.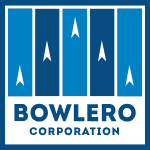 Bowlero Corp. is the global leader in bowling entertainment, media, and events. With approximately 350 bowling centers across North America, Bowlero Corp. serves nearly 30 million guests each year through a family of brands that includes Bowlero, Bowlmor Lanes, and AMF. In 2019, Bowlero Corp. acquired the Professional Bowlers Association, the major league of bowling, which boasts thousands of members and millions of fans across the globe. For more information about Bowlero, visit https://ir.bowlerocorp.com/overview/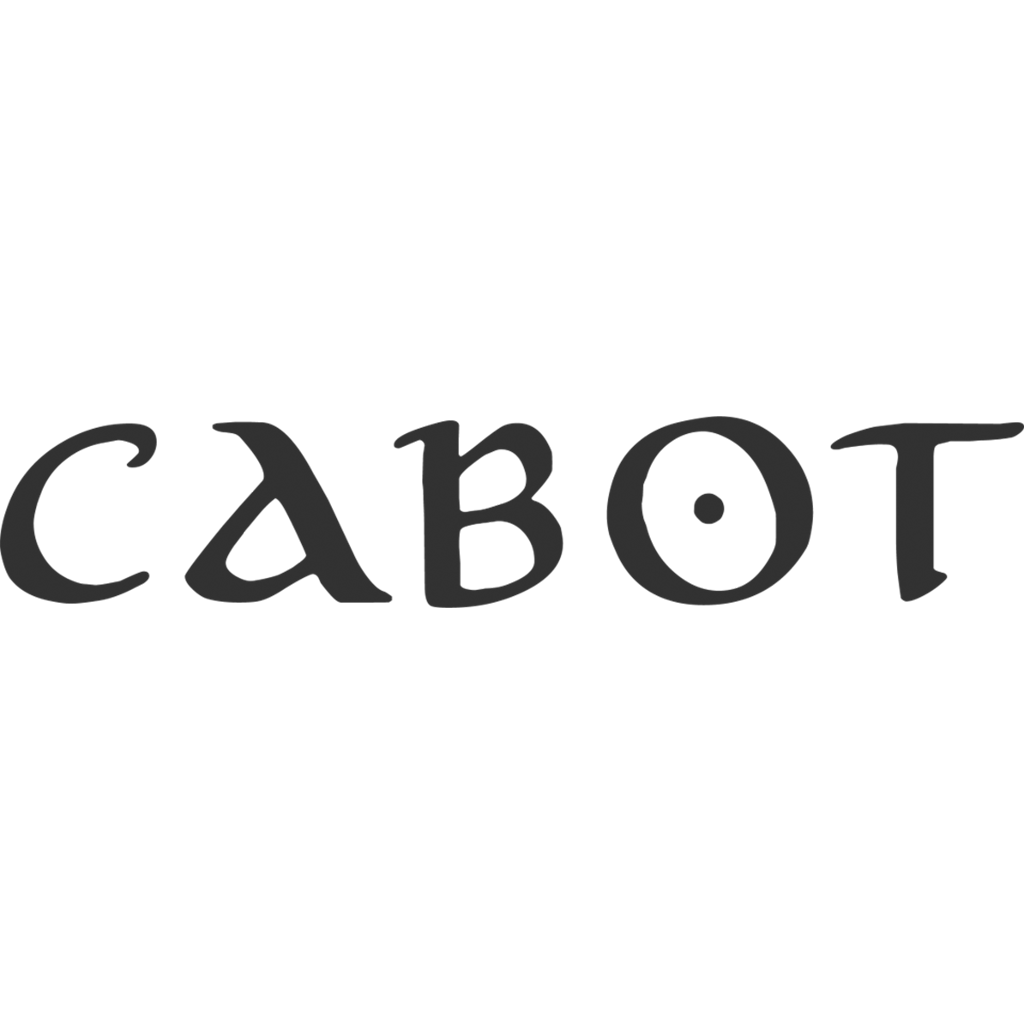 Cabot is the developer and operator of luxury residential, resort, and golf destinations. Its portfolio includes Cabot Cape Breton in Nova Scotia, Canada, Cabot Saint Lucia in the Caribbean, Cabot Revelstoke in British Columbia, Canada, Cabot Citrus Farms in Florida, USA, and Cabot Highlands in Inverness, Scotland. Cabot continues to build upon a legacy of excellence in golf, luxury residential offerings, and boutique resort lifestyle across each unique property, where owners and guests have exclusive access to destination-specific experiences and unparalleled quality of service. For more information on Cabot visit www.thecabotcollection.com.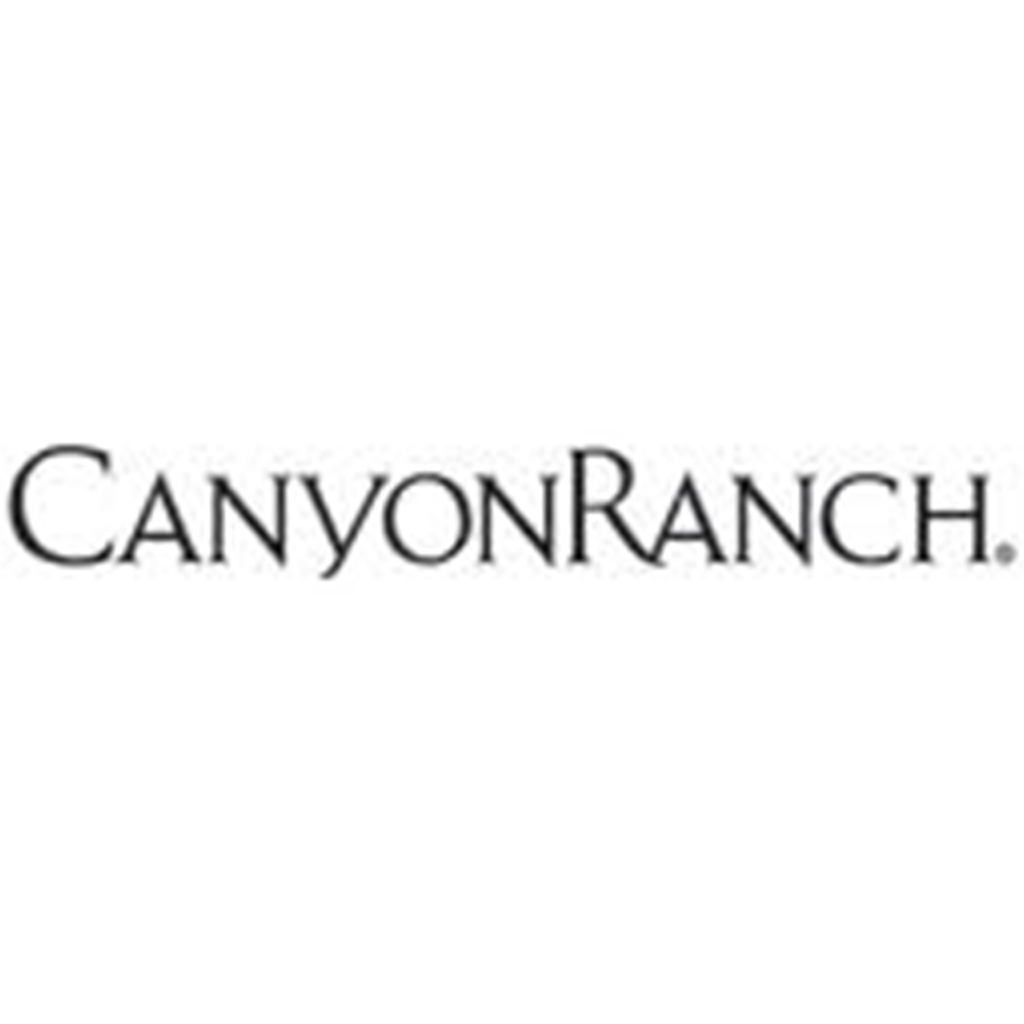 Canyon Ranch is a pioneer in wellness guidance with over four decades of experience inspiring guests to pursue a lifetime of wellbeing. A visit to a Canyon Ranch Resort is completely unique for each guest and can be different every time they come by accessing a selection of over 1,500 services drawing from ancient wisdom and modern technology. Guided by world-class experts who integrate services across a broadrange of disciplines – including nutrition, sports & performance, spa, mental health, spirituality and more – our guests gain personal insight, skills, and motivation that lead to true transformation long after their stay. The value of visiting Canyon Ranch goes well beyond our warm hospitality, luxurious spas, nutritious cuisine, and awe-inspiring destinations located in Tucson, Arizona; Lenox, Massachusetts; Woodside, California and Las Vegas, Nevada. For more information on Canyon Ranch, visit www.canyonranch.com.
The Chelsea Piers Sports & Entertainment Complex is a 28-acre waterfront sports village located between 17th and 23rd Streets along Manhattan's Hudson River. This privately-financed project opened in 1995, transforming four historic, but long-neglected, piers into a major center for public recreation and waterfront access. Situated on Piers 59, 60 and 61 and in the head house that connects them, Chelsea Piers features the following sports and entertainment venues, including: the Golf Club, the Field House, Sky Rink, Chelsea Piers Fitness, and Bowlmor at Chelsea Piers; the Pier Sixty, Lighthouse, and Current event centers; along with Silver Screen Studios and the Maritime Center at Chelsea Piers. For more information on Chelsea Piers visit www.chelseapiers.com.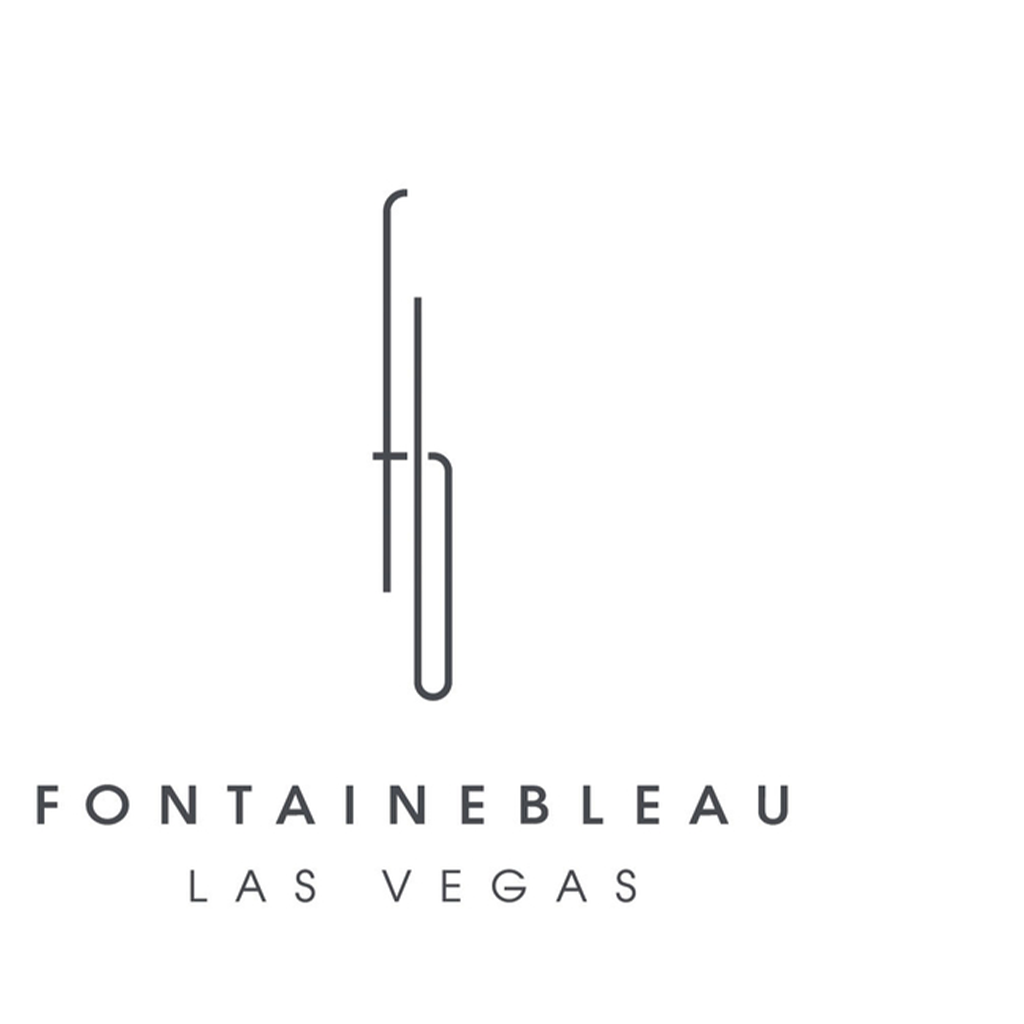 Fontainebleau Las Vegas is a vertically integrated, luxury 67-story hotel, gaming, entertainment, and meeting destination scheduled to open fourth quarter of 2023. Created by Fontainebleau Development, which builds, owns, and operates premier hospitality, commercial, retail, and luxury properties, in partnership with Koch Real Estate Investments, Fontainebleau Las Vegas brings full circle the company's longtime vision of hosting its iconic brand on the Las Vegas Strip. Located at 2777 S. Las Vegas Blvd. adjacent to the acclaimed Las Vegas Convention Center expansion, Fontainebleau Las Vegas will feature approximately 3,700 luxury hotel rooms, 550,000 square feet of convention space, and a world-class collection of restaurants and shops, pool experiences, vibrant nightlife options, and coveted spa and wellness offerings. For more information on Fontainebleau Las Vegas visit www.fontainebleaulasvegas.com.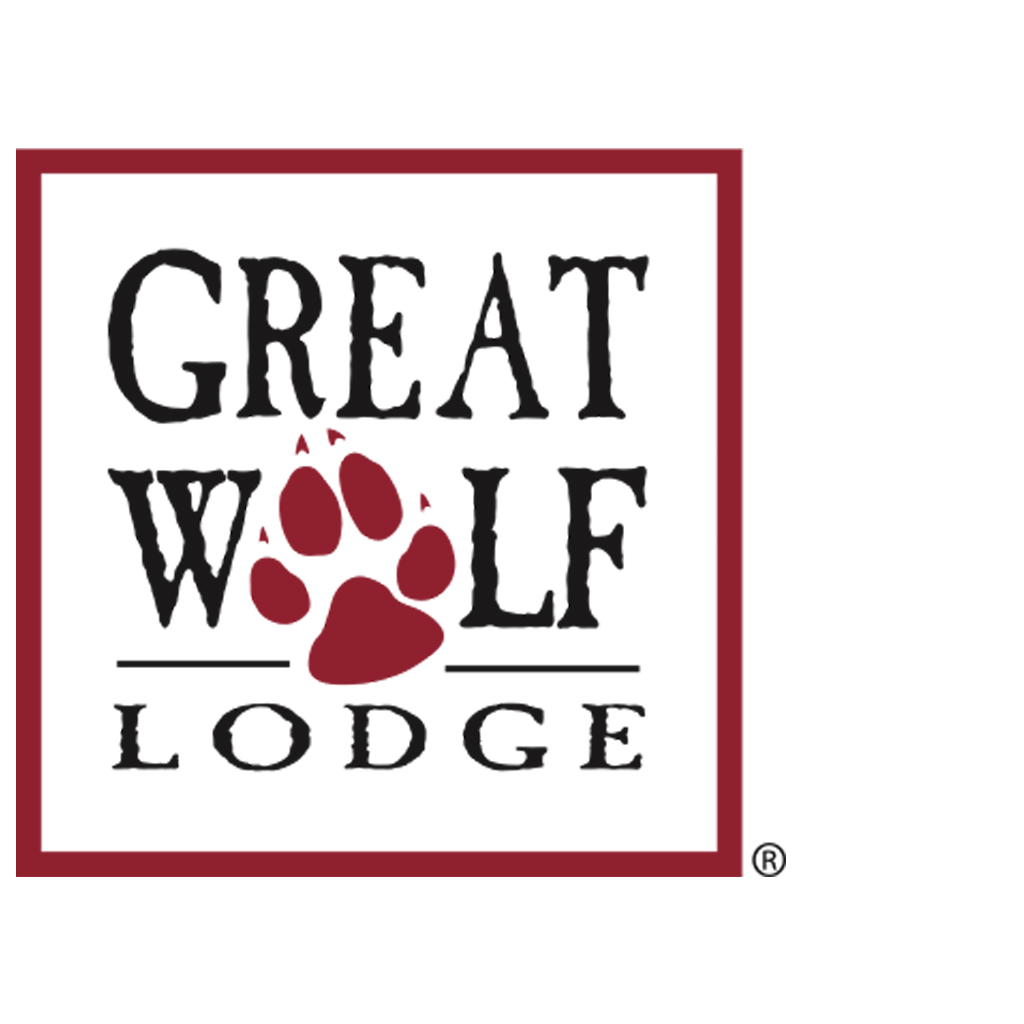 Great Wolf Resorts, Inc. is North America's largest family of indoor waterpark resorts, and through its subsidiaries and affiliates, owns, operates and develops family resorts under the Great Wolf Lodge brand. Great Wolf lodges provide an immersive entertainment experience suitable for the entire family in all seasons and all weather with interactive water experiences and vibrant family entertainment. All lodges are strategically located within a four-hour drive of major metropolitan markets with attractive demographic profiles.
Great Wolf Resorts opened its first location in 1997 in Wisconsin Dells, Wisconsin and is a fully integrated resort company with locations in: Wisconsin Dells, Wis.; Sandusky, Ohio; Traverse City, Mich.; Kansas City, Kan.; Williamsburg, Va.; Pocono Mountains, Pa.; Niagara Falls, Ontario, Canada; Mason, Ohio; Grapevine, Texas; Grand Mound, Wash., Fitchburg, Mass., Charlotte, N.C.; Garden Grove, Calif., Colorado Springs, Colo., Bloomington, Minn., LaGrange, Ga., Gurnee, Ill.; Scottsdale, Ariz.; and Manteca, Calif. For more information on Great Wolf visit www.greatwolf.com.